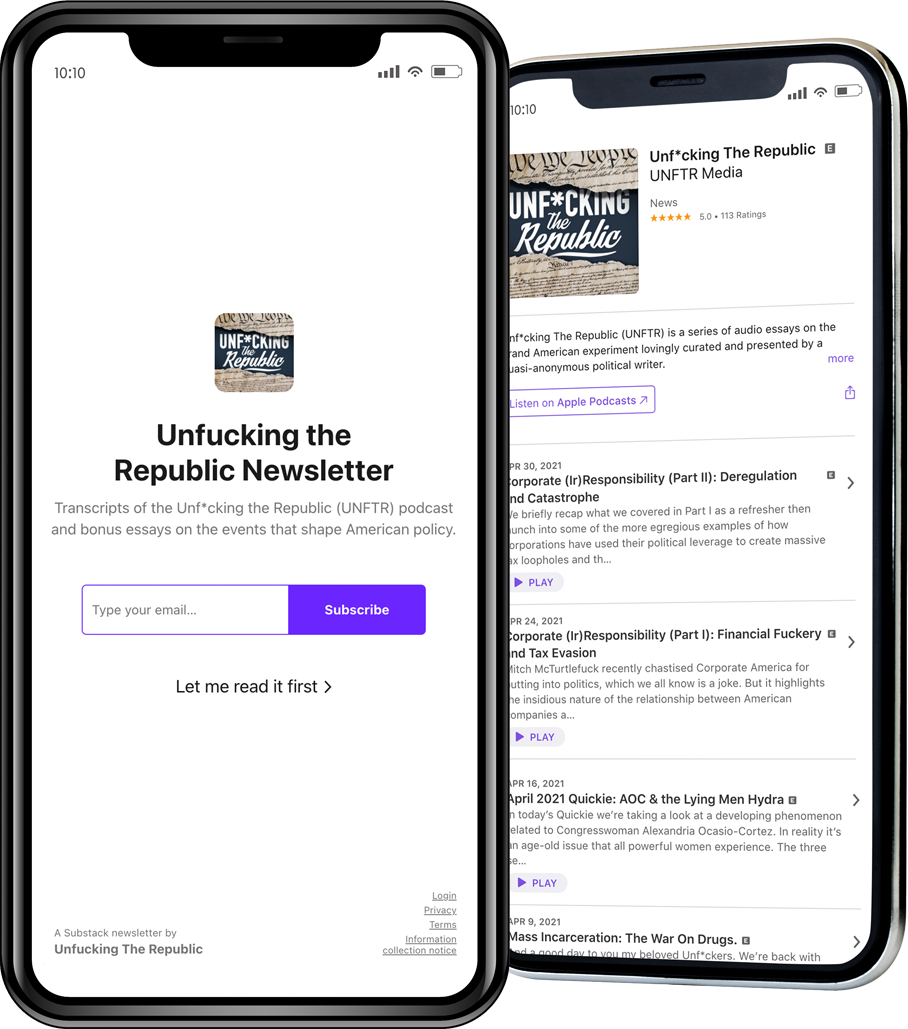 Unf*cking The Republic
A smart, funny and searing political podcast sprinkled with a healthy dose of profanity. Each episode is a deep and delicious audio dive into a particular subject that helps explain how we arrived in Bizarro America, the funhouse mirror version of what was originally intended.
Unf*cking The Republic is available on all major podcasting platforms. If the podcast does not currently appear on your preferred platform, please send us an email at unftrpod@gmail.com and we'll publish there as soon as we can.
"Comedic and Informative."
I love that I can laugh and learn simultaneously.
"Honest. Awesome. Incredible."
Must listen. Learn and enjoy. Production quality is amazing and some really interesting stories.
"Great Pod."
Accurate and really well presented. This is very important information.
"Very Educational."
This show is extremely educational and very well produced. It is so tight, if you don't want to miss a single sentence.
Stream The Latest Episode
Join UNFTR on subtack
Sign up for the free newsletter at unftr.substack.com to access the essays the episodes are framed around.